January 11, 7:00pm
Aerial Show and Tell is an informal bi-monthly show giving our students, staff, and special guests a platform to generate aerial performance art. The audience becomes a part of the creative process, as our aerialists discuss their pieces and get feedback on their work. Come and be a part of the conversation as extraordinary feats of aerial artistry and storytelling are shown. Aerial Show and Tell is a St. Louis Aerial Collective, LLC production.
Free for students enrolled in previous or upcoming session, free for members, free for children 8 and under, $5 for everyone else. Bring cash for refreshments. This show is family friendly.
Don't tell me the moon is shining; show me the glint of light on broken glass.
-Anton Chekov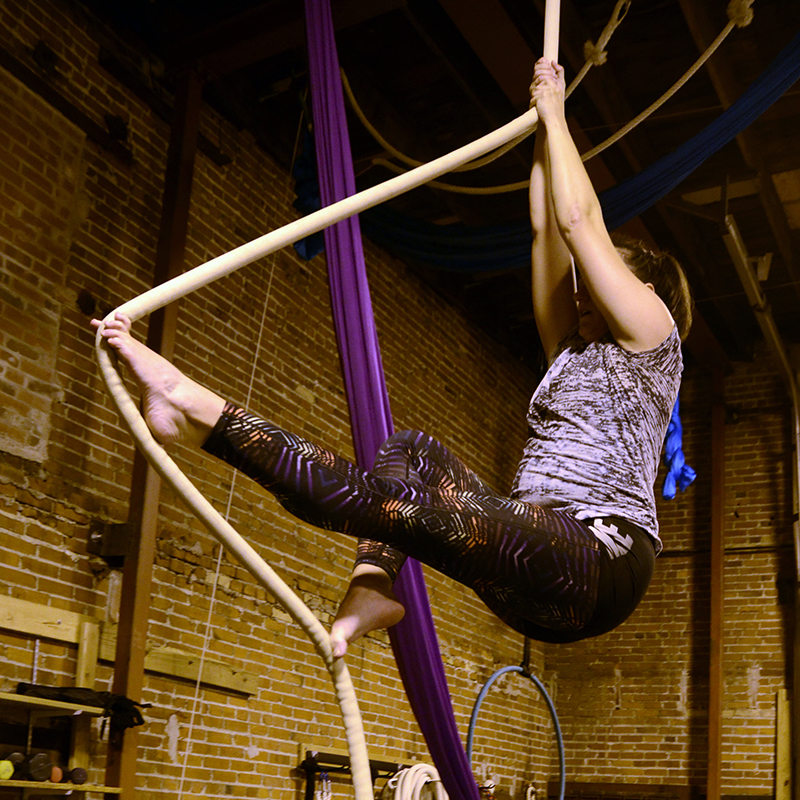 Subscribe to our mailing list
ST. LOUIS AERIAL COLLECTIVE is an aerial studio that provides trapeze, rope, hoop, slings and silks instruction, conditioning classes, and practice space and performance opportunities for members of all ages and levels, from beginner aerialists to professional performers. We believe in providing ordinary people with extraordinary opportunities.
The services we provide include:
Aerial arts classes for all ages on silks, rope, trapeze, hoop and slings

Class discounts and unlimited studio time for members

Aerial-focused fitness and ground conditioning classes

Performance opportunities

Practice space for professional artists

Specialized workshops from guest instructors