Join St. Louis Aerial Collective for our first anniversary show! Our students, staff, members and friends can't wait to celebrate our first year and show off their skills on silks, rope, trapeze, slings, hoop and cube! There will be adult themes and content, so this is an 18 and up show. $15 in advance, $18 at the door.
Doors open at 7:30pm. Bring cash for tips and refreshments, please.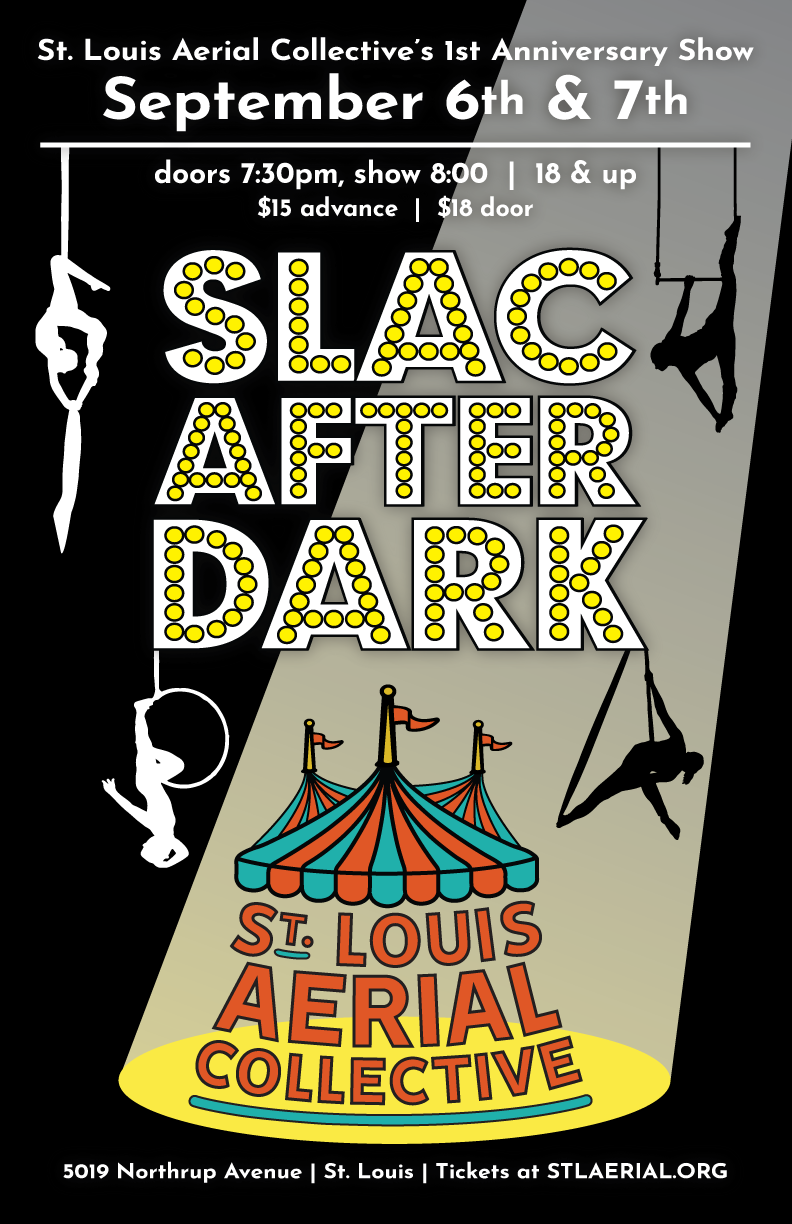 Subscribe to our mailing list
ST. LOUIS AERIAL COLLECTIVE is an aerial studio that provides trapeze, rope, hoop, slings and silks instruction, conditioning classes, and practice space and performance opportunities for members of all ages and levels, from beginner aerialists to professional performers. We believe in providing ordinary people with extraordinary opportunities.
The services we provide include:
Aerial arts classes for all ages on silks, rope, trapeze, hoop and slings

Class discounts and unlimited studio time for members

Aerial-focused fitness and ground conditioning classes

Performance opportunities

Practice space for professional artists

Specialized workshops from guest instructors