These are the classes we usually offer each session; check the enrollment page for current offerings. Our sessions are 6-8 weeks long; if you click the signup button and don't see any classes to enroll in, it means we're in the middle of a session. Check our calendar to see when the next session begins, and sign up for our mailing list to be notified when you can sign up. Our drop-in fitness classes are always available.
Subscribe to our mailing list
You can sort our class descriptions by apparatus or level using the categories below.
stlaerial
2019-05-21T21:01:18-05:00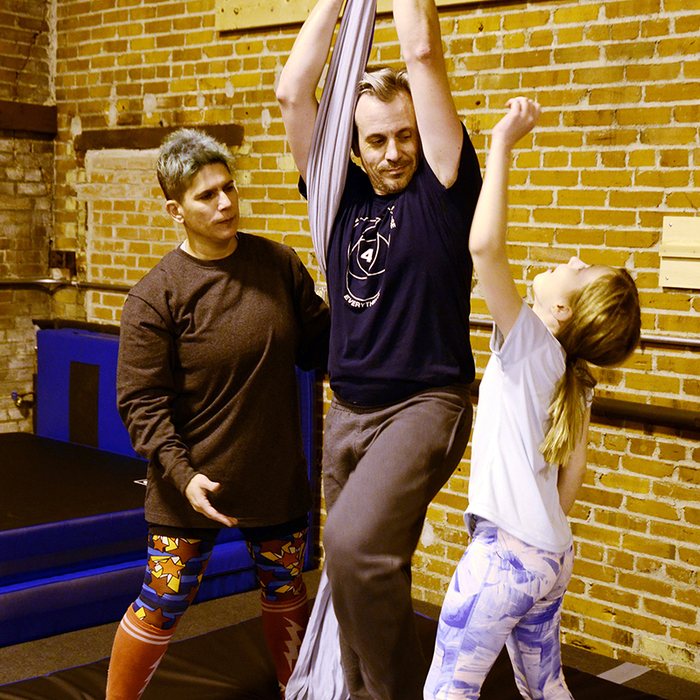 This one-hour class will introduce you to a variety of basic, low-to-the-ground moves on aerial silks, trapeze, and other aerial apparatuses, depending on which instructor is teaching! Check out the studio, meet an instructor, and find out if aerial arts are for you! All are welcome, there are no prerequisites.